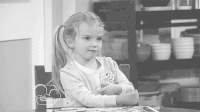 About Me!
Hello!!! There i like Good Luck Charlie but I'm mostly here to help make this wiki better! I am here to help as I know how to use Wikia very well! I am currently very happy with all the work I have done on this wik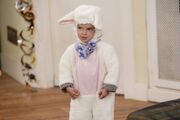 i, and would hope the spamming stops!If you were wondering I'm 13, I and have a younger brother and sister, so I end up watching Disney a lot! I really do love them!(especially Good Luck Charlie) I also love Sims, and I'm very active on the Sims Wiki. I also LOVE Legos! My favorite food is tacos for those stalkers, LOL just kidding, I don't really care that's why I put it up here :) ♦2
Userboxes
I want the 5th Duncan Child to be a
Boy!
This user ships
Jabe!
Smiley faces :)
I love smiley faces! :)
"
For every smiley face put online, Ten more are made in the real world! :) :) :) :) :) :) :) :) :) :)
"

— JAZ

Favorite Characters!
Disney Characters

She's cute and awesome! I love her line so little so short so cute!
---


Amy, Amy, Amy. She really makes the show! With her "talents on everything" (besides cooking) she makes the perfect funny mom!
---

Soos is wise and awesome! HE is with out a doubt my favorite charater on Gravity Falls
---

Dez from Austin and ally is a really funny guy. He's knew to Disney and has already made me like him. Go DEZ!
---
From Phineas and Ferb it's Django, perhaps one of the most forgoten charcters. Djnago is my favorite Phineas and Ferb charcter. He's like a male version of my sister silent but has a talent with paint!
---

An older character form an older show, It's Rufus the naked mole rat! I also liked him and ron, what a great pair they made in Kim Possible, miss that show.
---
Non-Disney Characters

Anthony DiNozzo is my favorite NCIS chracter! He has style loves cars and knows everything about movies!
Signatures
Current: JAZ ~ ATZ2
Christmas 2013: JAZ ~ HoHoHo
Most of 2013: JAZ ~ Awesome since 1998
Feb '13 JAZ~ Spread the Happiness!!!
January:JAZ!!! [Talk to me]
Fourth of july:JAZ [Talk to me]
Admin Stars!JAZ ☆❈☆❈☆❈ [Talk to me]
Stars! JAZ ☆❈ [Talk to me]
SpringJAZ It's Spring
Easter:

Happy Easter
March:JAZ Is Jazzy!♪ ♫♪ ♫
OceanJAZ ~Life is A Wave Ups and downs
Valentines:JAZ~I ♥ Wikia❣
January:JAZ ~❄ Let it snow! ❄
After new Years:JAZ ~ It's! 2012!!!!!
Right Before new years:JAZ ~ Almost 2012!!!!!
Christmas: JAZ ~ Happy Holidays! ~